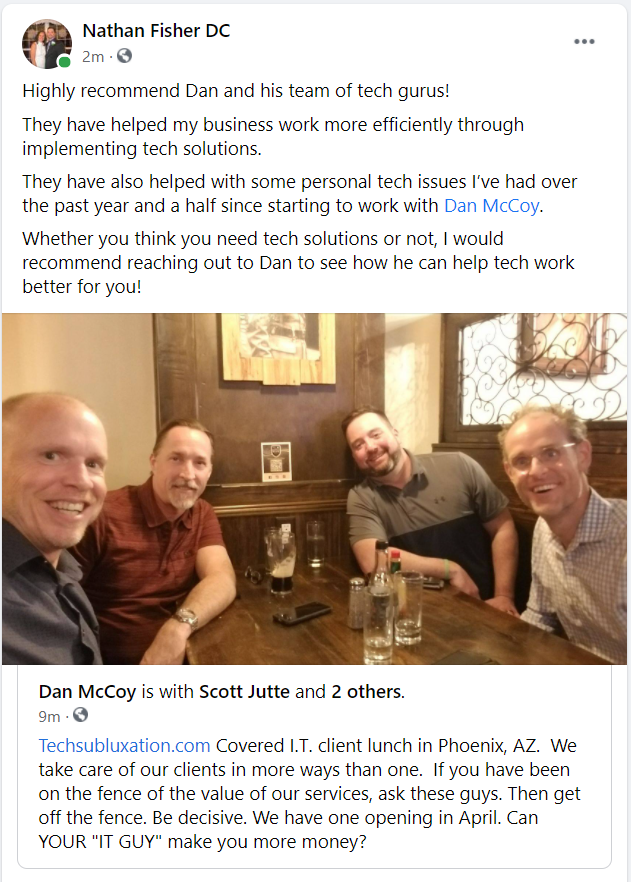 Dr Scott Jutte, Dickson Chiropractic, Dickson, TN

"Whatever Dan recommends, you need to engage immediately"
"With a large focus on productivity and living my Soul Purpose, I am dependent on technology in my daily operations. As a New York Times Best Selling Author, maximizing productivity is key to teaching others how to live their Soul Purpose. Dan was able to alleviate that pain in taking my new computer and getting rid of the blue-screen issues. He even took the time to educate me on the best ways to ensure I remain productive. Whatever Dan recommends, you need to engage immediately."
Garrett Gunderson, Freedom FastTrack

"Saved us a MILLION DOLLARS! No chiropractor should have a computer in their office without Techsubluxation.com behind them!"
"Before working with Dan, we had a serious situation where our former IT company lost an UNENCRYPTED hard drive with many patient records on it. This really scared me and our staff and distracted us from helping our patients. But our data is our responsibility, and my practice was looking at over a MILLION DOLLARS in fines and remediation costs… which we weren't prepared for. Not recognizing the importance of HIPAA compliance was like riding down the road on a bike with a 747 in my blind spot. How do you miss something that BIG and dangerous? Our ignorance nearly murdered us.
Dan had such a passion for helping, he knew our situation was grave and he IMMEDIATELY took action. He worked with us tirelessly through our situation and ultimately saved our company from all fines. No chiropractor should have a computer in their office without Techsubluxation.com behind them, because they go far beyond regular IT companies in helping ensure your practice is 100% HIPAA compliant, protected, productive and profitable. Can't thank you guys enough!"
Dr Ryan Dachowski, DC, Whole Family Chiropractic

"I'm not used to having the level of service and support they provide!"
"With my previous IT company things were not getting done to my satisfaction and there were more problems being created than solved. With all the technology we have driving our office, it's vital that our network is working smoothly, my team is not frustrated, and we can focus on our patients. I got tired of the headaches with the way things were and reached out to Dan and his team at Techsubluxation.com. From implementing our new EMR software, helping us with marketing and website redesign, ensuring we are HIPAA compliant, secure, protected and productive, Dan's team delivers consistent and predictable results, just like we do with our patients. Trying to manage the IT work myself sidetracked me from my purpose of helping patients get results of health. At first it may seem like a significant investment but the practice just continues to grow even more now and has more than justified the investment. I am not used to having the level of service and support they provide. They are an extension to our company not just a vendor. If you are wanting to grow your practice I highly recommend you work with Dan's team."
Dr Jeffrey West, DC, Be Truly Well Chiropractic

"Dan's instilled complete trust and confidence in an area of which I know so little and he's helping me make my office the best it can be!"
"It's hard to find the good out of a bad situation, but the silver lining of having a burglary in our office was finding Dan McCoy and Tech Subluxation. He's been such a great resource to guide me through the process of becoming more compliant and secure. Now that we are integrating new software, he's even more helpful as we lay out the foundation of a new network and office system to increase our productivity and profitability. Dan, and every one of his associates, has been a pleasure to work with and always immediately available. He's instilled complete trust and confidence in an area of which I know so little. I'm grateful to have the opportunity to work with Dan and to know that he's helping me make my office the best it can be!"
Dr Shelly Jones, DC, Chiropractic Wellness Center

"He identifies my particular needs in my business, and does not try to fit me into some template."
"I had to update EVERYTHING including computers, fax/copier, phones, software, etc. and really needed help. I wanted to find someone I could trust because I didn't know how to figure out what to do from the varying advice I would get from other "computer guys".
Finding Dan and his company has been a huge relief! He listens, asks good questions, and makes suggestions that I would not have known about. He tries to identify what my particular needs are in my business, and not fit me into some template.
Dan has taken time to check out options for me, to simplify things for me and help me understand what I need to effectively update my office.
He knows what it takes to be HIPAA compliant and other safety and privacy issues that are important.
What I was expecting to be a confusing and complicated process, is proving to be easier than I had anticipated. I can relax and trust that Dan has my best interests in mind, now as we implement the changes, and later as he and his team offer support"
Dr Susan Burger, DC, Riverside Chiropractic and Vitality Center

"I can sleep much better knowing that Dan and his team are watching over our systems, keeping our data safe."
"I want to give a big shout out and thank you to the team at Techsubluxation.com. We were in the early stages of opening a new office when I reached out to Dan and his team to help me choose a phone system. He is always posting helpful tips, so I thought I'd reach out.WELL, I got so much more. They showed me all the options available and educated me on the pros and cons. He said they could even manage getting it all installed. I was blown away because they are in New Jersey and I'm in Texas. His team seamlessly managed everything from setting up our Broadband Internet connection to configuring and setting up our phone service. Excellent service with a lot of value.
They helped us make good decisions with our hardware, software, network setup, wiring and even managed the whole process too. They can really manage everything from soup to nuts!!
Now they have us PROTECTED with a great firewall that tracks everything to ensure HIPAA Compliance, which is important in the health-care world. I can sleep much better at night knowing that Dan and his team are watching over our systems, keeping our data safe, and only a phone call away.
They have provided such value and with all the time they have saved me, it has truly allowed me to invest more time into my business. They have been great, I'd highly recommend them to anyone…"
Dr Scott Sweeney, DC, Welcome Back Chiropractic

"They improved compliance and security in our IT operations."
"Working with Dan throughout the past year has been a great experience. I love the products and Dan and team are well versed in their field and easy to work with. Dan never misses on phone calls and follow-ups which is very refreshing in today's busy working environment. I would recommend Dan to anyone who is considering improving compliance and security in their IT operations."
Dr Larry Ziegler, DC, South Jordan Chiropractic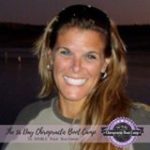 "...an entrepreneur committed to excellence who consistently exceeds expectations and is determined to impact his clients' lives on every level possible"
"Dan McCoy is an entrepreneur committed to excellence and consistently exceeds expectations! Dan is extremely knowledgeable, helpful, and strategic. Once I turned the tech aspects of my business over to Dan and his team, I was freed up to focus on what I do best...and that is NOT tech stuff. I greatly appreciate Dan's determination to impact his clients' lives on every level possible. Dan has connected me to others, which have opened doors that I never even considered. Dan lead a webinar for my 56 Day Chiropractic Boot Camp to DOUBLE Your Business and everyone was so engaged that even at 30 minutes OVER, all of the participants were highly engaged and didn't want to disconnect. Thank you very much Dan! You and your team make my life so much easier!!"
Dr. Barbara Eaton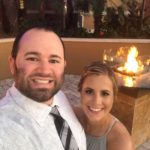 "Switching our IT company to Tech Subluxation was hands down the best business decision we have made"
"Switching our IT company to Tech Subluxation was hands down the best business decision we have made. We purchased an existing practice that needed upgrading... by upgrading we mean Dan and his team helped us transform pretty much every technological aspect of our clinic... a new phone system (with features that help us function better), a new online fax (eliminating waste paper and speeding up our process), new computers, moving our server, helping us switch EHRs, setting up our credit card processor (they handled it while we worked), HIPAA compliance audits & training (with monthly reports showing us the improvements we need to make), secure branded emails for our team, compliant encrypted online file storage (that we can access from anywhere securely), continuously monitoring our systems (usually fixing it before we even notice!) and the list goes on and on. Any aspect of tech in our office flows through Dan and his team. Besides the amount of time that they have saved us and our team, we have saved almost $600 a month in switching! Some local companies came before we met Dan and they continuously tried to upsell and give us ridiculous quotes. Dan recommended efficient solutions and has coached us to help us get where we want to be in practice. They worked with our budget and implemented the most important aspects first. Not to mention they are great supporters of Chiropractic. It is amazing to work with a company that specializes in working with Chiropractors and supporting our mission. We love Tech Subluxation!"
Drs. Cameron and Sarah Beilke, Green Hills Chiropractic Clinic